Ultimate Space Shooter Course
Submit your finished game for review
What You'll be Building…
From start to finish you'll be creating a completely functional space shooter game using Game Maker Studio 2. In this project you'll learn how to setup a clean working environment with tons of room for expansion. Throughout this course, you'll be tested to create new ideas and also guided to make your game POP just like a professional studio would.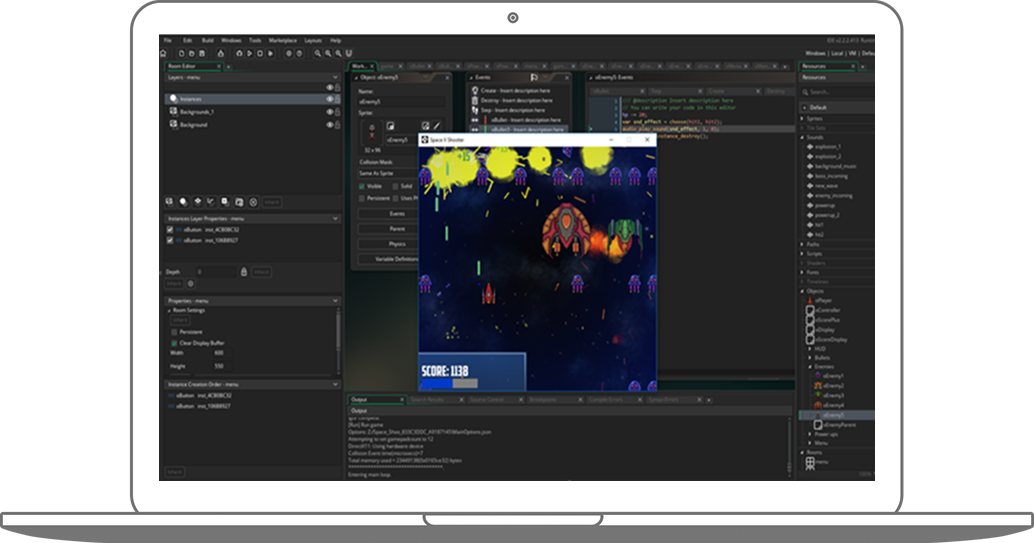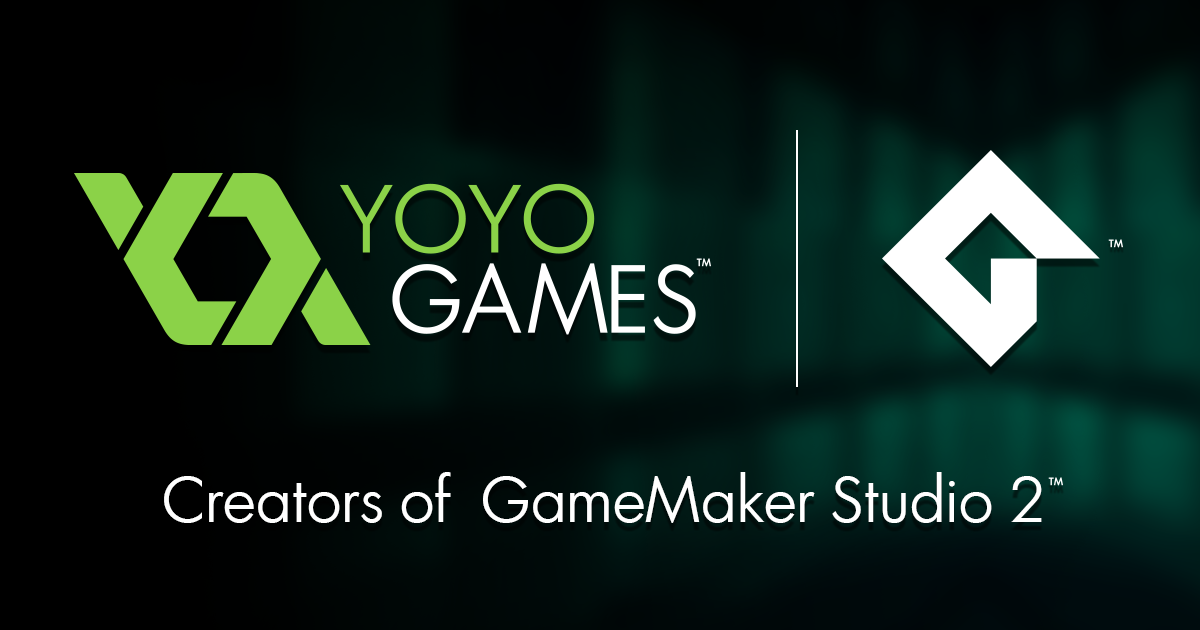 What is Game Maker Studio?
"YoYo Games is the home of GameMaker, the fastest and friendliest cross-platform game development technology out there. GameMaker Studio 2 has been completely redeveloped with usability and efficiency at its core, allowing developers to create games within a single code base and then publish them to run natively across multiple platforms including Android, iOS, HTML5, PS4, Xbox One, Windows Desktop, OS X, Ubuntu, Windows UWP." – https://www.yoyogames.com/about
What You'll be Learning…
Throughout this course you'll be hammered with core fundamental programming techniques and challenges setup to make you think and create video games like a triple A developer. This course was designed for the intermediate programmer that wants to take their portfolio to the next level! Here are a few lessons you'll learn during this course.
Creating unique particles
Menu system
Reading and writing save data
Sound effects
Level progression system
Power ups
Boss Battles!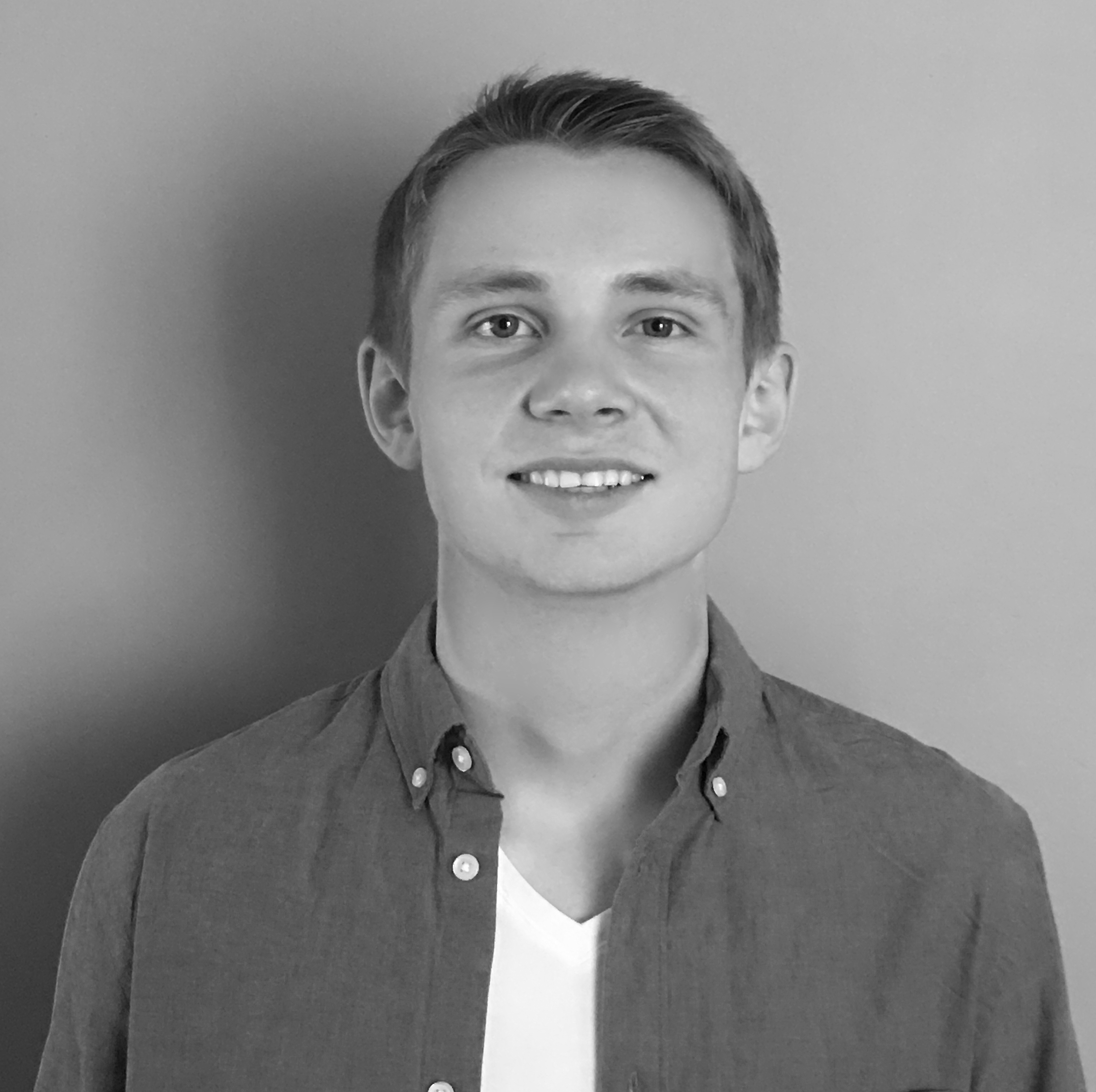 Zachary Berenger
Lead Instructor
My name is is Zack Berenger and I'm the lead developer of the CMS game development company and also your instructor for this course. I created this course for the basic beginner to intermediate game designer. After enrolling, you will create a game in less than a day and polish it to your liking.
Every enrolled student is taken very seriously and I'm available for contact if you may run into any coding issues. coding4simple@gmail.com
I absolutely love teaching game development and have invested years of my personal time into making solid courses for programmers of all skill levels.
Blast off into space while learning how to develop your own space shooter game and having fun!
Everything is included!
I've jam-packed this course with everything you need to build a space shooter including more!
This includes:
Virtual dashboard to view each lesson immediately after enrollment
Game art assets + bonus assets
Full source code and sound effects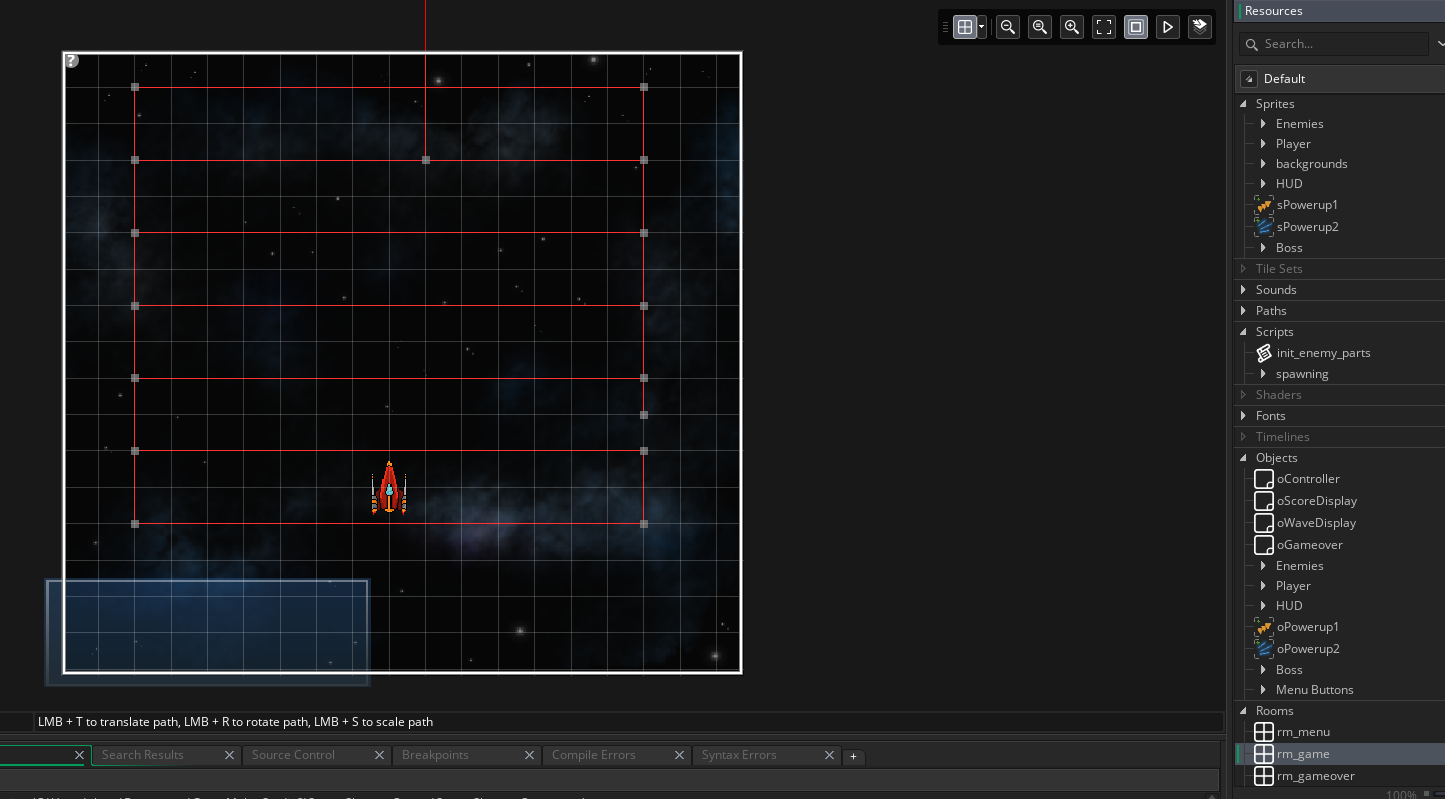 Introducing Particle Designer 2.5.3
To create stunning particle effects in the game we'll be using new software called Particle Designer. This was a program built in Game Maker itself and implements perfectly into any project. I use this software for my personal projects!
Where Particle Designer 1 and 2 were aimed to accompany Game Maker, a new version would focus on the generation of the effect as a graphic for any platform. For this to work properly, seemless transitions of the animations would be useful to make professional looking effects without the use of actual particles for certain situations. Another export option would be through code, which allows more control over the effect over time (timeline). By using a number of particles in sequences and durations, effects become more entertaining to the viewer.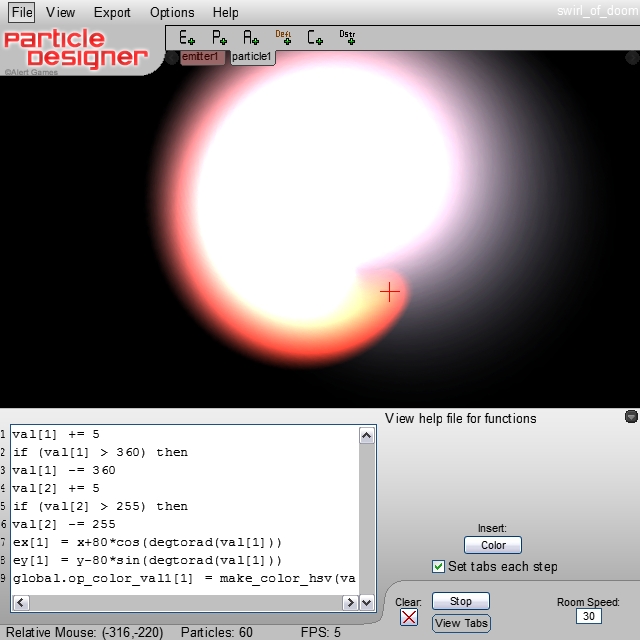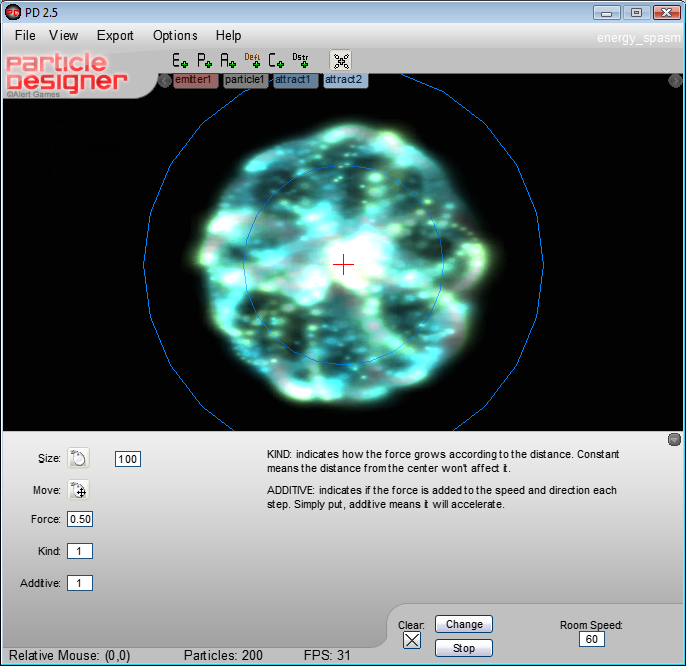 A full list of what topics we'll be covering throughout this course. After starting this course, all of these modules can be viewed in your dashboard.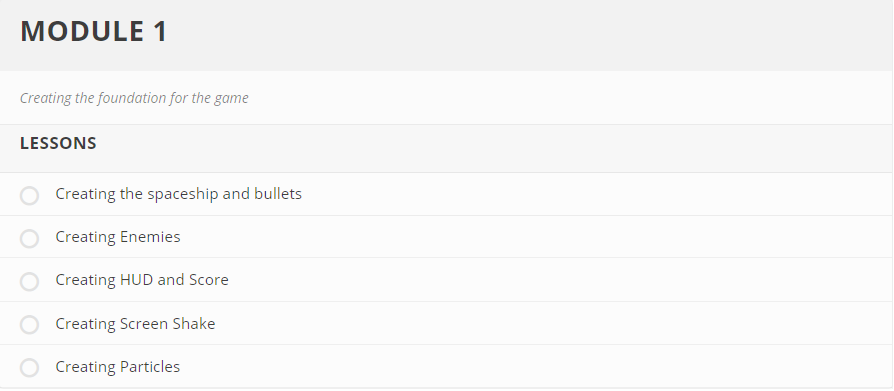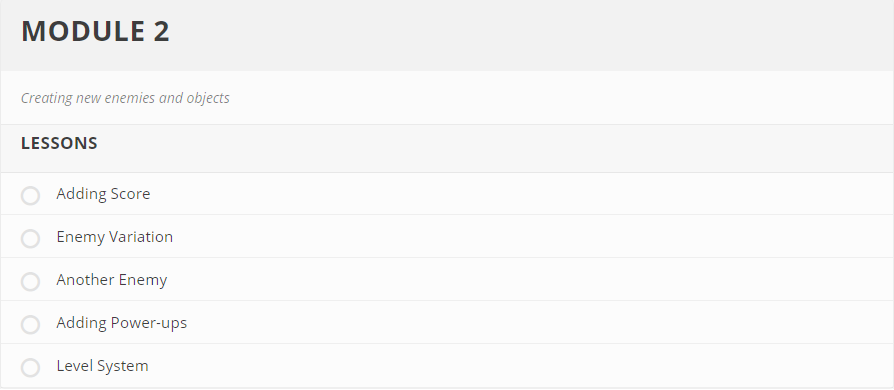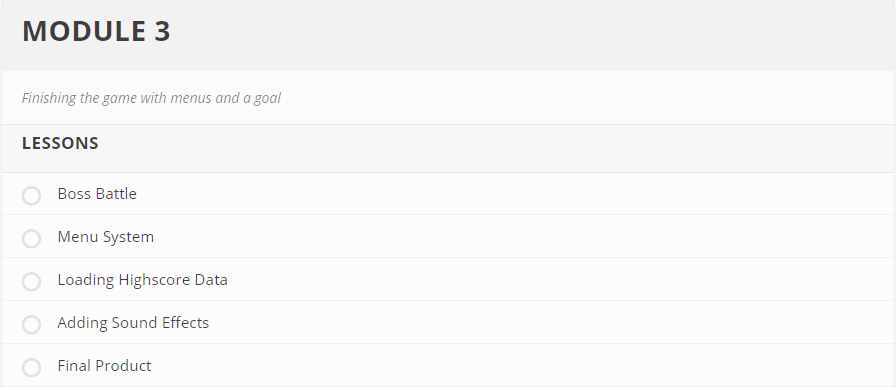 Frequently Asked Questions
How long do I have access to the course?
You will have lifetime access to the course immediately upon payment.
What version of Game Maker Studio does this course use?
This course uses 'Game Maker Studio 2' and is updated to work with every present and future update released by YoYoGames.
Do I need Game Maker Studio Professional Edition?
Yes, this course was designed to create your game with the standard professional version of Game Maker Studio 2
Become a Game Developer Today!